Pembroke Welsh Corgi Puppies For Sale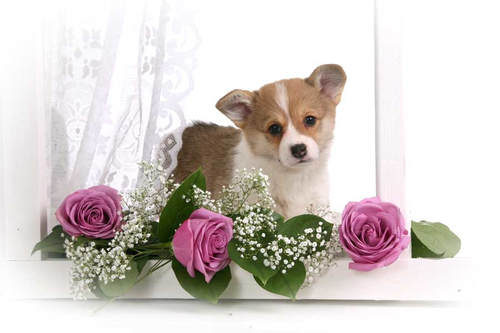 ---
Our Puppy Prices are 2000. AKC registered limited and 2500. full AKC registered.

_
We have beautiful Corgi puppies. They come from beautiful AKC registered parents with great conformation and some awesome bloodlines. We would love to show them to you. If you would like to come visit us, and see our Corgi babies, just give us a call and we will give you directions. If you see one that you would like us to hold for you, let us know.
We are located in Carson City, Michigan....about an hour North of Lansing....or an hour north east of Grand Rapids. We do meet people to deliver puppies if needed!
---
Monte Cristo Corgi Puppies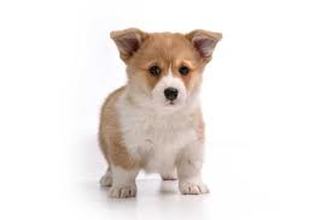 Here are a few suggestions we have on caring for your Pembroke Welsh Corgi.
We certainly do not have all the answers, but have a few suggestions for you about things we have discovered along the way.

Like people, dogs are what they eat. We recommend feeding your pup a high end puppy food. Read your dog and puppy food labels and know what you are feeding your baby. (Beware of cheap fillers and cancer causing preservatives.) We feed a high end food called Natures Domain, it is a grain free food. We believe that feeding your dog a better dog food will give him a better quality of life. (Contrary to popular opinion it is alright to feed your Corgi some healthy human food, go ahead and give him burger and rice and those leftover green beans.)

Do not let your dog get fat. Fat dogs have lots of health problems. Feed a good healthy diet. Carrying to much weight at a young age is going to add stress on soft puppy bones and this DOES have an effect on skeletal development.

Although children and puppies were made for each other, remember child-pup playtime should always be supervised. Even if your pup is well socialized with children, youngsters are impulsive and may (and have) accidentally hurt each other in play.

Your pup's happiness is in your hands. Establish basic training as well as a set of rules for family and pet to live by. A crate is a valuable tool, and most pups welcome the confines. It provides a closed and safe haven.

Pick a veterinarian that you are comfortable with and that will take the time to answer all your questions. If you do not currently have a vet, ask your friends who they use and who they would recommend. A good vet is an ever-present help in time of trouble!!

---
Puppy Foods
: Choosing a puppy food is not easy. Not all foods are created equal and not all veterinarian endorsed foods are the best choice. We want our babies to get the best start possible. This link will show you the top 4 and 5 star rated puppy foods available:
http://www.dogfoodadvisor.com/best-dog-foods/best-puppy-foods/